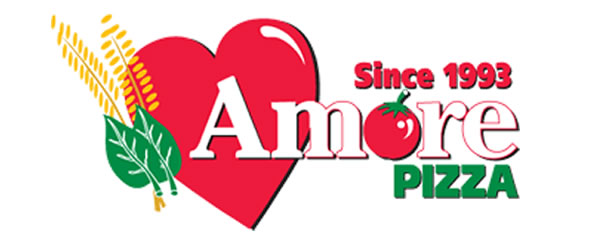 Amore Pizza and Italian Restaurant has proudly been serving the Scarsdale community for fifteen years. It is the first pizza restaurant for partners Bruno DiFabio and John Gristina. The longtime friends grew up in vastly populated Italian-American neighborhoods in New York City. Having worked for their families restaurants in Manhattan and the Bronx since childhood, the pride of ownership is something they take very seriously. Both Bruno and John are first generation Americans.
Their families come from a mountainous region in Italy called Abruzzo. This is a region mostly famous for the "Scuola Alberghiera " an age old traditional cooking school dating back to the 16th century. This region is said to have produced some of the best chefs in the world. With hundreds of thousands of Abruzzese having migrated to the United States as our grandfathers did, that region in particular has had a huge effect in New York and Connecticut concerning Italian Cuisine.
At Amore we use our heritage and love for food to bring you authentic traditional Italian meals and Neapolitan pizza. We know how to tap our local resources by going to the Hunts Point Terminal Market in NYC to hand pick our vegetables and meats 3 times per week. In our pizzas we use Pillsbury High Gluten Flour, and fresh yeast to make our pizza dough. We mix our dough in an old fashioned Hobart mixer for 11 minutes. We then hand roll each of our doughballs. We use the cold rise method which allows our dough balls to rise for 36 hours before we use them. Grande brand mozzarella from Wisconsin is used on all of our pizzas. Grande is widely considered to be the best italian cheese money can buy. Our pies are baked in an old fashioned bakers pride over and cooked for 7-10 minutes on a brick floor depeneding on how crispy our customers like it. We use Stanislaus Brand tomatoes grown and packed in California. Thes are the best domestically grown tomatoes, hands down. They never use concentrated tomatoes, they are freshly picked and packed within three hours. We know this personally having visited the plant and the farms where the tomatoes are grown and packed. How many Restaurateurs can make that claim? We have an extreme passion for the business.
We have been featured on The Tony Danza show, The Today Show, the Essence of Emeril, the Rachel Ray show, News 12 , and most recently record breakers on the Food Network. We are also team members of the World Pizza Champions, America's premier pizza team. We also hold 8 medals in pizza skills, and cooking competitions worldwide.
Remember, the world's best pizza is the one you like the most.
Thanks for choosing Amore Pizza.
Monday – Thursday: 11 AM to 10 PM
Friday – Saturday: 11 AM – 11PM
Sunday: 12 PM to 9 PM
amore@worldsbestpizza.net
Directions
1479 Weaver Street
Scarsdale, NY 10583